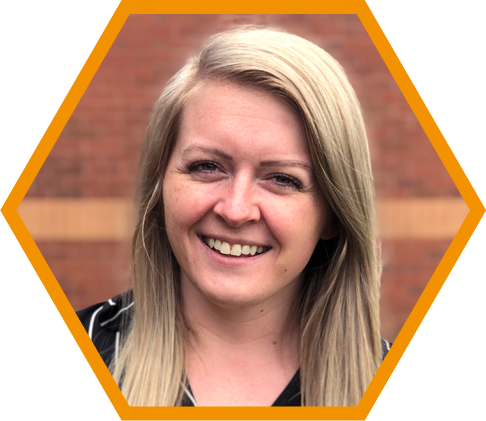 Kay-Leigh Igo
Operations Manager
Local Leadership
"I would like to thank all the staff at Manchester for all their hard work. We have gone above and beyond for our service users on so many occasions, such as: cleaning service users' houses in your own time, taking service users to Specsavers, the doctors, and countless other tasks. Thank you all for keeping your service users, yourselves, and your families safe. I am extremely proud to work with such amazing people."
Overview
Be Caring have been delivering care in Manchester for over 13 years. We have over 125 colleagues providing more than 3,000 weekly hours of care and support every week to 220 people in Wythenshawe, Sale, Trafford, Mosside and Burnage.
Colleagues who deliver the care they aspire to
Hours of care and support delivered every week
Colleagues that would recommend us as a place to work
Achievements
The previous 18 months have brought about many changes and successes including; a restructure of the Management Team and welcome arrival of Kay-Leigh Igo (Operations Manager), re-tender and award of Be Caring Manchester as prime provider for Brooklands, Northenden, Chorlton Park and Didsbury West.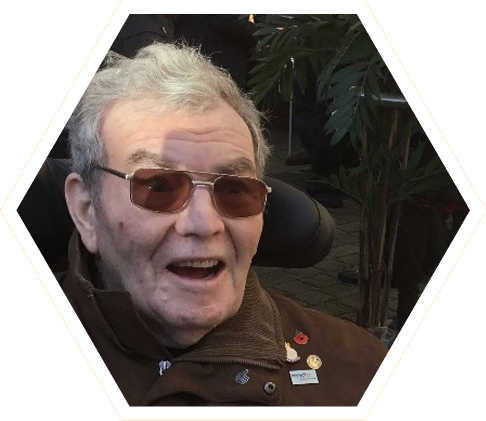 John
Service User, aged 81
"Over the period of lockdown all the carers have been brilliant"
Over the period of lockdown all the carers have been brilliant. My wife, Ann, fell and cut the skin on her head from ear to ear and she has not been well for two months, feeling sick and faint, so she would stay in bed until the carers had finished with me.
The carers would pop their head around her bedroom door and ask if she wanted anything on their arrival and they would get her a drink and some Weetabix while I was in the bathroom. Then they would wash and dress me and take me downstairs and made sure we had everything we needed before going.
They have all been wonderful, so we bought them a box of treats and put them on the table where they took one when they wanted one.
I don't have any trouble with the carers if they know what they are doing. I have my favourites and I would like them all the time, but I know this is impossible because they are not all drivers.
Our Priorities
COMMUNITY CARE IN MANCHESTER
We've made significant progress in Manchester, creating a much more transparent, honest and engaging culture with our colleagues. We have the highest quality compliance metrics for home care services in the business and we're retaining our colleagues.
OUTSTANDING CARE
We will achieve CQC Outstanding in at least one Key Line of Enquiry (KLoE) at our next inspection
We'll continue to maintain our high performance and priority focus on care quality, demonstrated by our compliance metrics. We're meeting monthly with our commissioners and CQC, sharing our data and action plans and being transparent about the challenges we face. We'll continue to evidence that as a service, and as a management team, we promote person-centred care and support our Care Workers to know people's preferences, champion choice, flexibility and control, and act promptly to respond to need. We're confident that we will achieve at least one Outstanding KLoE and can already demonstrate, with evidence, the ways in which we have the characteristics of an Outstanding service, for example, we:
Use our data, evidence and expertise to make improvements

Our colleagues are exceptionally kind and compassionate, going above and beyond to exceed expectations
COMMUNITY PARTNERSHIPS
We will establish ourselves as a trusted partner with health, social care and the voluntary sector
Our ambition as a prime provider in Manchester, is to support our commissioners to transform homecare, to be a trusted partner and provider with Social Workers, health practitioners and local community groups. We're already participating in the local Integrated Neighbourhood Team (INT) and have come together with our health, housing, education and voluntary sector partners in response to Covid-19. Through this network, we're also part of a Neighbourhood Huddle and an Integrated Workforce Planning programme – co-design responses to local needs and influencing the system to recognise care as a valued partner and community asset so that we:
Deliver care as part of a neighbourhood, aligned to the INT, working closely with voluntary and community groups

Support community participation in and out of peoples' home
SUSTAINED GROWTH
We will continue to attract and retain talent, helping us to consistently deliver more than 3,500 of care every week
One of our key priorities is to sustain high quality care, while mobilising 1,000 hours of care, and this will be supported by strong recruitment and retention. We've already seen a significant improvement in our retention and will implement the onboarding process to ensure we offer the right support, early – and settle people into their roles. Over the next 12 months we will consistently deliver more than 3,500 hours of care and support every week.
Our Colleagues: Meet Jodie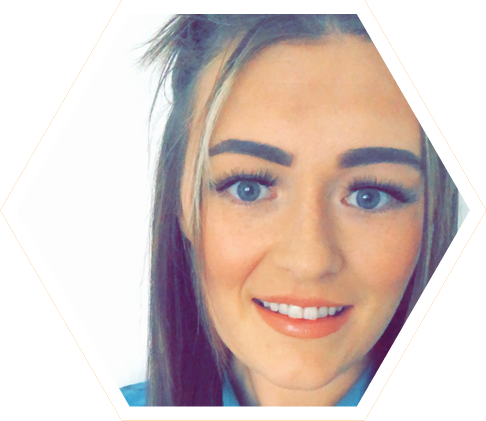 Jodie
Care Worker
Started November 2016
"I like to leave someone's home knowing they're clean, comfortable, and happy, and if I've achieved that, then that's a good day for me."