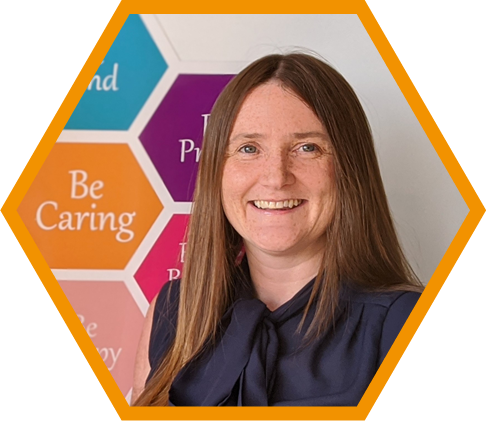 Sharon Lowrie
CEO
"Our priority has been making sure the people we support, and our colleagues safe. Throughout the pandemic, our colleagues have come together to support each other, and have gone above and beyond for those we support, and their families, particularly those who needed to shield or self-isolate. We know the sacrifices some of our wonderful colleagues have made, putting service users first, before their own families. I'm so proud of every one of our colleagues."
Overview
One of the greatest challenges in recent times – for both the Care Sector and the world – has been the Covid-19 pandemic. We are so proud of every one of our colleagues, how we've responded as a business to protect the lives of the people we support, and as a business to protect the lives and livelihoods of our colleagues.
Agree that guidance and communication was clear and frequent
Have had the right amount and correct PPE and equipment to do your work
Have felt supported throughout the pandemic
Have felt safe while at work throughout the Covid-19 period
Leadership and Communication
As a senior leadership team, we wanted to cultivate a safe environment, in which all our leaders and office teams were able to share their challenges and promote any learning and scaling of best practice. We increased and established new communications at all levels of the organisation, focusing on PPE guidance, Covid testing, social distancing, infection control measures and personal wellbeing.
We rapidly implemented new processes and ways of working. Some of our success in the Covid-19 pandemic have been:
Implementing new supply chains to source PPE, keeping colleagues safe in the face of Covid-19

Frequent communications and clear guidance so Care Workers understood the changing guidance around PPE, infection prevention and control, and social distancing measures

Ensuring colleague wellbeing through more frequent contact with their teams and promoting access to our Employee Assistance Programme (EAP).

Keeping the people, we support and their families safe, many of whom are vulnerable, minimising our contact with service users and creating 'support bubbles'.

Going above and beyond for our service users such as: deep cleaning homes, celebrating service users' birthdays, collecting shopping prescriptions.

Attracting and retaining talent, shifting our recruitment and onboarding process to digital, whilst simultaneously improving staff retention

Continuing to grow and provide more care to more people in the communities we serve

Working collaboratively and developing partnerships with our commissioners, Social Workers and the wider system through local neighbourhood networks

Pursuing development and innovation, continuing with the development and implementation of our Community Teams homecare model, using our 7 Ways to Being Well approach to care planning and support

Implementing and scaling new and existing technologies to enable home-working and ensure social distancing measures are in place across all four locations.
"I just wanted to say a massive thank you to the Management Team across the Board from Head Office, HR, Operational Managers & Team Leaders. The way Be Caring have worked tirelessly with the ongoing sourcing of the appropriate PPE required for every Carer, enabling them to be safe and able to provide the very best care and support possible to each and every Service User."
Sue, Care Worker (Manchester)
Our Colleagues – Going Above and Beyond
As an employee owned business, we empower colleagues to make a difference in the lives of our service users and be part of their communities – to live and breathe our values as well as achieving our mission "To be care-giving day-makers, hope-builders, smile-givers, life-changers, community-warriors with the will to make a difference"
Throughout the Covid-19 crisis, one of our biggest strengths has been our hardworking, passionate team. There have been some truly incredible examples of Care Workers going above and beyond for the people we support, and their fellow colleagues:
Throwing

VE day celebrations and birthday parties

with those who were isolating from family and friends, making sure they weren't alone on their birthday. Once restrictions had eased,

helping service users prepare their home for visitors

, so people could celebrate Father's Day and birthdays.

Shopping for essentials

such as groceries, medications and pet food – One Care Worker paid for a service user's shopping due to a delay with his income. This was especially challenging for those with Learning Disabilities and Autism, as some of these people have strong preferences for particular products, so it meant going to several shops to obtain specific items to help maintain calm behaviours.

Deep cleaning service users' homes

– one Care Worker did this whilst on shift and in their own time.

Taking bedding and laundry home to wash

when a service user's washing machine was out of order.

Supporting service users to

phone, video calling and write letters and cards

to relatives whilst they were shielding.

Covering shifts at short notice

, to protect and keep staffing 'bubbles' in place and to help out colleagues who needed to self-isolate or were struggling with childcare.

Decorating rooms, doing minor repairs and gardening

for service users to ensure they had a pleasant and safe environment whilst shielding.

Participating in arts and craft projects with service users.

Going for walks with services users

, encouraging them to enjoy the outdoors safely.

Conducting

additional visits to service users' homes

, keeping them company and making sure they were keeping well.

Providing

Covid-safe

beauty treatments

such as manicures, hand massages and facials.
"I have been sitting with a lady whose family couldn't get down. We managed to complete a 500-piece jigsaw that I know she loved doing with someone and not on her own. The people who we look after, the families have not been coming down due to Covid so we have been making sure medication delivery are not missed. Making sure every service user has all they need and not letting anyone go low never mind without."
Anonymous Care Worker (Liverpool)
"We play our service users their favourite songs from when they were younger – for some of them, we have had CDs made with their favourite songs on! They say that they don't know what they would do without us and they really appreciate what we do for them. We bring them cakes, flowers and cards for their birthdays…there isn't anything we wouldn't do for our service users!"
Natasha, Care Worker (Manchester)
"During this crisis some of our service users have felt more isolated because their family and friends can't visit, I have tried to go a little earlier or stay a bit longer just to talk to them and make them feel a bit better"
Catherine, Care Worker (Leeds)
"In this difficult time, I made sure my service users are equipped with essentials they require. If they run short of anything, I've gone to the shops for them or take them books in to try and stop any boredom or depression whilst isolating."
Catherine, Support Worker (Tyneside)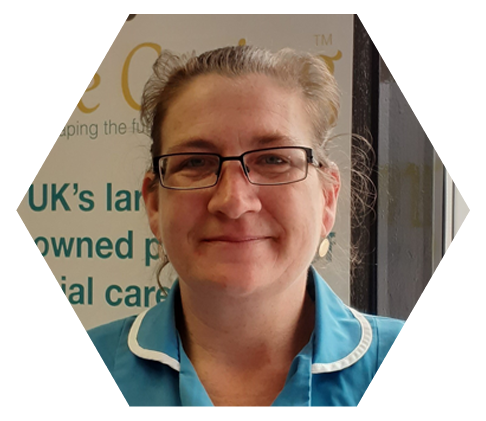 Michelle
Care Worker (Liverpool)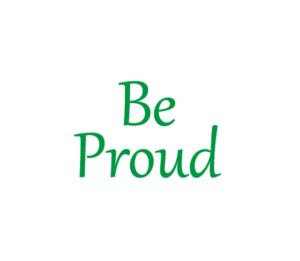 Michelle is a new employee at Be Caring in Liverpool and joined us as Covid-19 was at its peak. She had never worked in the care industry before, so her role as a Care Worker was brand new to her. From day one, Michelle has worked with great skill and enthusiasm, wholly embracing our core values, going above and beyond for her service users, and being a beacon of positivity and inspiration for her colleagues.
One of her service users called the branch office to compliment her as she had taken extra time out of her day to deep clean his house from top to bottom. His feedback included, "the floors are so clean I could eat off them!" Michelle has regularly gone shopping for vulnerable service users in her free time, so they don't have to worry about leaving their home or struggling to get the groceries and household items they need.
In the recent staff survey, one of her colleagues wrote: "Michelle's values and compassion that she shows to each service user she visits is outstanding… She lives and breathes the be caring values!"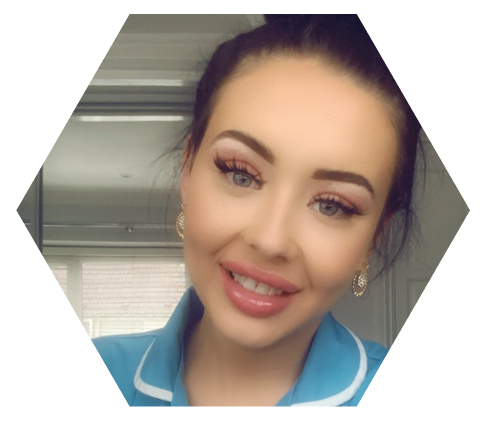 Codie
Care Worker (Manchester)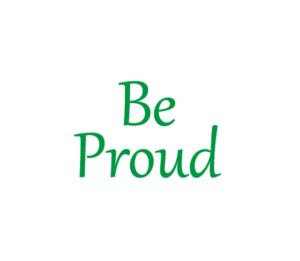 Though she is one of our younger carers in Manchester, Codie is incredibly mature, and incredibly dedicated to her job. She is popular within our team and is constantly requested by our service users!
One of her service users has a dog, however she struggles with mobility and was anxious about her dog getting enough exercise. Every single day, once she has completed this service user's call, she takes her dog for a walk in her own time, to make sure her service user (and her lovely pet!) is happy and well. We are so lucky to have people like Codie on our team, who are so kind and caring!
One colleague said, "Codie's service users adore her. They light up when she walks in and really look forward to seeing her. Codie is a fantastic carer and supports them in every way possible."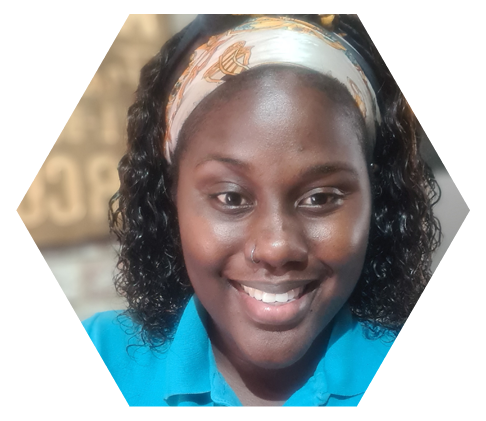 Jessica
Care Worker (Leeds)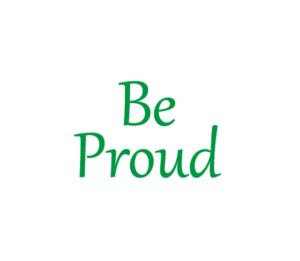 Jessica has been one of our amazing care workers for 4 years now. She's a ray of sunshine – happy, smiley and kind. She's known for how incredibly supportive she is, particularly to new colleagues who need a little extra guidance.
During the early phase of Covid-19 Jessica supported one of her colleagues who was self-isolating, giving her lots of reassurance and making her feel better by letting her know work was going well. She went above and beyond for service users throughout the pandemic, working extra days to go shopping for them and making sure they didn't feel alone.
One colleague said: "Jessica is so happy and such a kind person. The positive energy she brings each day to every call is inspiring. I live over the road from her and when I have been self-isolating I've seen her go to her daily calls with a big smile on her face, singing, bringing lots of joy, nothing holding her back."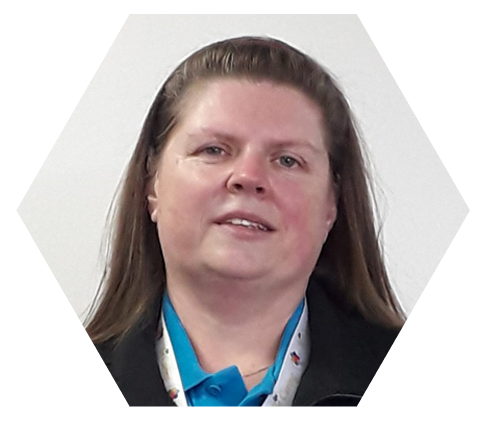 Shirley
Support Worker (Tyneside)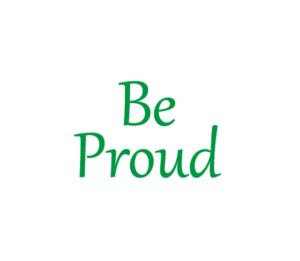 Shirley has been a valued Care Worker at Be Caring for over 8 years and is adored by all – in the recent colleague survey, she got the most compliments and nominations. One colleague said: "Shirley is a selfless person who is always happy to help and goes the extra mile, without being asked".
Shirley has a son who is autistic and was instructed to shield when Covid-19 hit. Normally, she works part-time and cares for her son the remainder of the week. Instead, she declined the offer of being placed on furlough, and arranged for her son to shield at her mother's house, so she could continue to support her service users at time she knew it was needed the most. This has meant she has been unable to see her son for over 3 months, her only contact being via video calls or through her mother's living room window.
In addition to this incredibly selfless act, she has put all her heart into supporting her service users and providing them with the highest standard of care. This has included buying food to give to a service user who had experienced a delay with a food bank parcel and covering shifts for colleagues on the LIFE service at incredibly short notice without complaint. Shirley absolutely lives and breathes the Be Caring values, and we are so lucky to have her on our team, delivering amazing care to our service users.
Keeping people safe
As an organisation, our Care and Support Workers use PPE for almost all direct care and support. In the first few months of the pandemic, our existing supply chain for PPE was re-directed to the NHS, which meant working tirelessly to procure supplies through other channels, including importation.
We received support from our Local Authorities, who've been fantastic in supplying us with PPE, particularly the fluid resistant (IIR) and FFP2 masks. Although we had to ration the supply, often limited to day-by-day need, we were never without PPE. Although it was a challenge sourcing masks in March and April in particular, only 7% of our colleagues disagreed with the statement "I've had the right amount and correct PPE and equipment to do my work"
We responded quickly to national and local guidance to increase and change our supply of PPE as well as implementing social distancing measures and infection control and prevention (ICP) procedures, which included:
• Team Leaders delivering PPE and other equipment to colleagues, reducing travel and contact with the office, preventing exposure to, and spread of the virus.
• Moving office furniture and placing clear markings and signage in all or offices to ensure people kept 2 metres apart
• Reducing training and induction group sizes as well as shifting learning to online materials and courses to minimise contact with others and ensure where people do come into the office, they remain 2 metres apart
• Promote ICP with 'campaign' materials such as posters and setting up hand sanitising stations at all entrance and exit points
• Creating one-way systems through office spaces where possible
"Just another little message to thank everyone at Be Caring Liverpool and beyond for doing such a fabulous job. We see time and time the struggles you and other frontline workers must face every day whilst caring for others and keeping yourselves and your families safe. Just to let you know we are thinking about you all with gratitude and hope you all have a very safe journey through this terrible time."
Daughter of a service user
(Liverpool)
"I provided care for a Service User with Covid-19, when family members were not visiting their home in lockdown. They felt happy to see us and felt like family, we did their shopping in our break time for their day to day needs."
Vasantha, Care Worker
(Manchester)
"Just to say thank you very much for keeping a consistent service over this difficult time with Care Workers having to isolate and everything, there has never been a missed visit which is excellent. Thank you."
Daughter of a service user (Leeds)
"I helped a Service User's family by helping them with shopping and making them safe by protecting them when out in the community and on public transport by wearing face coverings."
Michael, Support Worker (Tyneside)
Protecting Livelihoods
Whilst many companies saw vast levels of redundancies, closures and staff being furloughed, we have seen a sustained rise in recruitment. We've made zero redundancies and the average income of our Care Workers has increased by 3 hours per week through more effective co-ordination and rota management.
We offered employees who needed to shield the opportunity to be placed on furlough until they were safe to return to work. We placed 46 colleagues on the Government furlough scheme for shielding purposes and are expecting all colleagues to return to work when it is safe for them to do so. By placing these employees on furlough, this meant that they did not have to risk exposing themselves to Covid-19 or sustain a substantial loss of income.  
With the Covid-19 support measures implemented by our Local Authorities and commissioners, we've supplemented the income of Care and Support Workers who've lost working hours (income) due to service users shielding or temporarily ceasing their care service. Across Be Caring, in the 5 months from April and June, we made 357 Covid Top Up Payments at an average of 14 hours per payment, protecting the income, and minimising the impact on our Care and Support Workers.
Number of colleagues protected and placed on furlough for shielding purposes
Number of Covid Top-up payments made to colleagues in 5 months (April to August 2020)
Number of Covid Top-up payments made to colleagues in 5 months (April to August 2020)
Average hours per per Covid Top-up payment
"I've been able to pay my bills, it's been a relief knowing that I can be home with my children and knowing that I've still got a job to come back to."
Donna, Care Worker (Liverpool)
Attracting and Retaining Talent
Since the start of Covid, we've refocusing our recruitment and onboarding strategy. We moved to values-based recruitment, changing our interview questions to attract people new to care, with the same passionate, people-driven ethos as Be Caring, into the sector.
We implemented new processes and made changes to our recruitment and onboarding practices to ensure everything we do is Covid safe, for example:
• Conducting interviews via video calls
• Reducing induction group sizes to a maximum of 5 new starters
• Minimising face to face contact, moving as much classroom-based learning to online learning units
• Matching new starters on induction with colleagues and/or service users they are supporting long-term
In the 5 months from April to August 2020, we recruited 202 new Care and Support Workers and reduced our staff turnover. The overall improvements in recruitment and retention means that we're now providing 20,500 hours of essential care and support to 1,200 people. Despite the Covid pandemic, we've continued to take on new care packages, providing care and support to an additional 118 people, and their families.
To ensure the welfare of new starters, we refined our onboarding process to include a Welcome Call from the Service Manager after their first day and our Recruitment Officers, conduct check-in calls at week 1, 2, 4, 8 and 12 – until their first "Be Supported" session, which is then conducted quarterly.
Number of new Care and Support Workers recruited in 5 months from April to August 2020
Percentage of Care and Support Workers felt the induction was good enough them to perform their role (52 respondents)
Percentage of Care and Support Workers felt the induction was good enough them to perform their role (52 respondents)
Onboarding time halved
from
38 days to 19 days
"As a new Carer, I would like to say that the team at head office Liverpool gave me all the support over the phone that I needed. I can't name just one person. because they all contributed. My first day on my own, I kept calling them and they helped me with what information I needed. As time has gone on, I have called them less, but they are still there and help when I need it… I can't fault the help and support I have had."
Alison, Care Worker (Liverpool)
Our Colleagues – Getting to Know You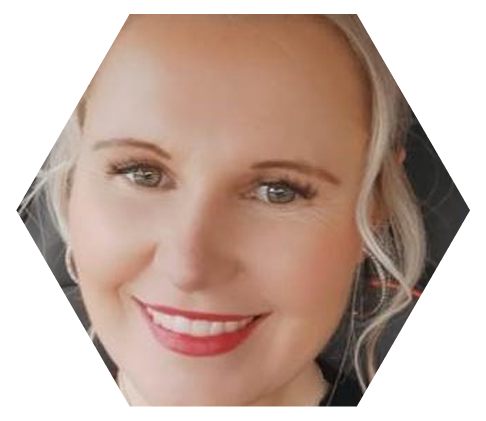 Kerry Cave
Co-ordinator (Tyneside)
"From always working in retail I took the opportunity to work in care, so I applied to be a Support Worker. I worked in this role for 9 months than a job come up for a Team Leader – I wasn't confident but applied and I got it. I had to buy a car for this role as I wanted to better myself since my children are now older too. I worked as a Team Leader, and then applied for the Co-ordinator role – I didn't think I would get the job – I was totally gob smacked when they said yes. I cried with joy. I never thought about working for Be Caring, but in just 15 months and I have progressed so much, and I am quite proud of myself. I am so grateful for this amazing opportunity."
Prior to joining Be Caring, Kerry had worked in the retail sector, with 14 years working for Morrisons and 5 years in her self-employed health supplements business. This had been great for flexibility in order to raise her two children, but once they were older, Kerry decided she wanted a career which was truly for herself! She's a truly caring person, and felt really drawn to the care sector, which in March 2019 led her to starting with us in a Support Worker role in the LIFE by Be Caring service at Allendale.
After 9 months, Kerry applied for Team Leader role, as she felt ready to progress her career in care further. She really threw herself into the role with enthusiasm, and loved honing her skills. Not afraid of a challenge, in Summer 2020 an opportunity arose for a Co-ordinator position in Tyneside, which she was really excited by. "I didn't think I would get the job, I was totally gob smacked when they said yes. I cried with joy. I never thought about working for Be Caring, but in just 15 months and I have progressed so much, and I am quite proud of myself. I am so grateful for this amazing opportunity."
In her new role as a Co-ordinator, Kerry is thriving – she is a Newcastle native, and knows the area like the back of her hand, which really helps when planning effective rotas and routes! She feels really well supported in her new role, with a fellow Co-ordinator offering her mentoring and support, checking in and making sure she's comfortable! When asked about how she was finding working for the company so far, Kerry said "I love working for Be Caring, the values and opportunities for progression are great, and I see real opportunity for growth for our team in Newcastle". 
Although the pandemic has been a huge challenge at work, and a really worrying time for all, Kerry is really grateful she's in a role which is secure and is able to provide support to those who need it most during such a hard time. When her daughter tested positive for Covid-19, it was of huge relief to her that she had the support and ability to work from home whilst she was self-isolating. "In Newcastle, we work really hard, but we love to have a laugh and a joke too! The challenges with Covid recently have been tough, but we've pulled together, and it's made us stronger as a team". So what's next for Kerry? Not happy to rest on her laurels, she's currently working towards getting her Level 3 Care Certificate, and is being supported to develop her management skills to enhance her career within Be Caring. We can't wait to see what you do next Kerry – thank you for your hard work, incredible ambition and dedication!
View our Covid Reports and Newsletters