Be Caring Board and Governance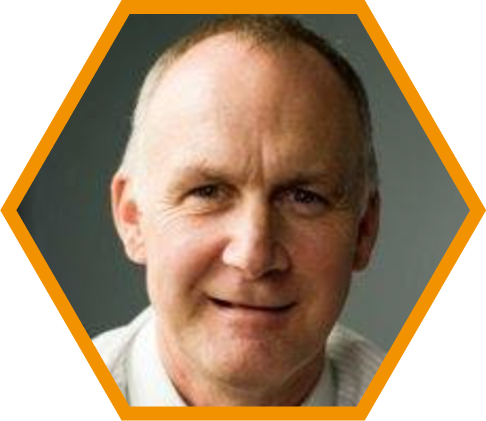 Lance Gardener MBE
Chair
"I am so proud of how we have faced up to the challenges of Covid-19 and the outstanding care we have continued to deliver, despite all the terrible things going on around us. All Be Caring employees should feel very proud of themselves – I can't tell you how proud I am to be your Chair."
This is the end of my first year as Chair of this fantastic company and it never fails to amaze me how much we have achieved during such a short time. I have been a Non-Executive Director of Be Caring and its predecessor company CASA for 4 years and to witness the scale of the changes and improvements during that time is truly astounding. We have gone from a company on the verge of bankruptcy and delivering widely variable quality of care and an awful reputation, to one which is dynamic, providing amazing care and is growing a reputation for being one of the top providers of care in the north of England.
I live in Leeds and work in Manchester and I am so immensely proud when I drive around and see the Be Caring tunics and know that someone is going to be the recipient of high quality, compassionate, and personalised care. The numbers of carers who join our company and stay for more than 6 months has risen consistently and this in turn means we are able to guarantee our customers that they will receive care from a consistent group of carers who know the people they care for really well and go out of their way to meet their needs.
Increasingly, our services have diversified and include growing numbers of people with learning disabilities and mental health issues. I am also really proud of the new physician assistant roles we are developing which will blend the skills of nursing, social care and therapy to be able to provide our customers with more comprehensive packages of care thereby reducing the numbers of people who need to visit to an individual and preventing them feeling 'invaded' by care professionals
All of these fabulous achievements don't happen by magic – they happen because we have brilliant Carers who are committed to doing their best for the people they care for, and we have fantastic back office colleagues who provide excellent leadership and support through care co-ordination, care supervision and ultimately the service managers. But the main reason we have made the significant improvements that we have is because of Sharon and the senior Management Team. They have brought a commitment to quality, safety, training and care – not only for customers but for employee colleagues too. The majority of the organisation aren't aware, but the senior management team go to extraordinary lengths to support colleagues who get into difficulty or face challenges which impair their ability to provide effective care, so we look after them too. This company is still in business thanks to Sharon Lowrie – without her, and the brilliant team she has created we wouldn't be here now. 'Thank you' isn't enough, but it will have to do for now.
I must also mention my good friend Georg Stratenwerth who is the other NED on the Board. Georg brings years of financial acumen and integrity to the Board and his support to our company is priceless – thank you Georg – we couldn't do it without you.
I must also thank Big Issue Invest – without their patience and belief in Sharon as our Leader and the company as a whole, we would not have survived those torrid times when we were facing crippling levels of financial debt. We now owe Big Issue Invest a lot less money than we did but owe them a much larger debt of gratitude for all that they have done to save our company.
As we came to end of the financial year, we were beginning to realise the full horror that Covid-19 was bringing to our customers, our carers, our communities, our country, and the whole world. I am so proud of how we have faced up to the challenges of Covid-19 and the outstanding care we have continued to deliver despite all the terrible things going on around us. All Be Caring employees should feel very proud of themselves – I can't tell you how proud I am to be your Chair.
The Executive Board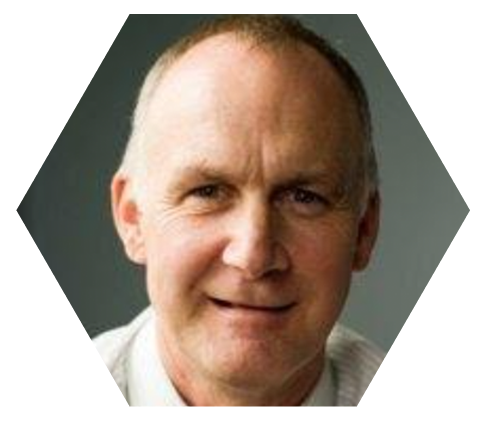 Lance Gardener
Role: Chair

Started: April, 2018
Lance was previously a NED for Be Caring (from 2016), becoming Chair in April 2018, his focus and priority is on safety and governance, bringing a keen focus, and advice, on clinical aspects.
A nurse by trade, Lance has worked in and around the NHS for more than 20 years and with Social Enterprises for 15 years. Lance has a MSC in Ethics in Health Care from Liverpool University in 1992 and was awarded an MBE in 2000 for services to Primary Care Nursing. He is a Fellow of the Queens Nursing Institute.
Starting as a nurse practitioner in Runcorn through to becoming General Manager of the Medical Division of Northern Lincolnshire and Goole Hospitals Trust. He also worked for the Department of Health as an adviser on the Governance Arrangements for NHS Foundation Trusts and advises on Public Mutuals and Social Enterprises.
Previously, Lance was Chief Executive of Care Plus Group in Grimsby a Social Enterprise Mutual, with a turnover of £24m, employing 820 staff and responsible for the day to day operational management of all 35 services for adult care within North East Lincolnshire.
Lance has significant experience in older people's care including; successfully running 4 care related businesses including the first nurse-led primary care practice in Salford, Executive Lead for Older People at Locala (public sectir mutual social enterprise) in Kirklees and, in 2017, was an independent management Consultant working mainly in housing and care of older people
Currently, Lance is the Chief Executive of Salford Primary Care Together; a social enterprise which offers support and facilitation to 43 GP practices across Salford. We are also providing all Covid-19 services in the community including home visiting service, Covid assessment service and testing centres.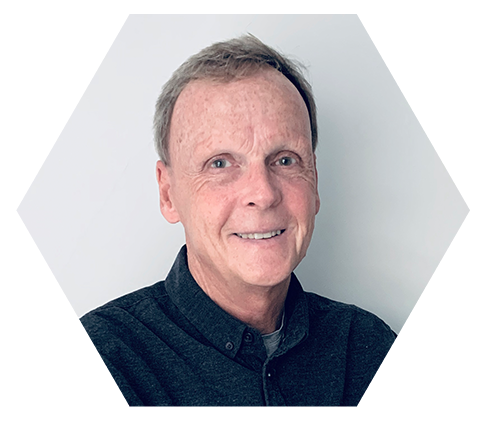 Georg Stratenwerth
Role: Non-Executive Director

Started: March 2016
Georg joined Be Caring as NED in 2016. On the Board he has a particular focus on the Finance and Corporate Governance issues. He brings a wealth of experience in supporting companies both in the not-for-profit as well as for-profit sector though financial as well as strategic advisory and mentoring services.
Georg serves as a member of the Investment Committee of Big Issue Invest, a group of funds which provide finance to and support the growth of sustainable social as well as for profit-with-purpose enterprises in the UK, He is also a member of the Ashoka Support Network, a global community of business leaders from a variety of fields who support Ashoka fellows (social entrepreneurs) both financially and strategically. Georg also serves on the Board of Trustees of ClientEarth, an international environmental charity that uses the power of law to protect people and the planet. Over 100 full time lawyers across 6 offices in Europe and Asia work on finding practical solutions for the world's biggest environmental challenges (climate change, protecting oceans and wildlife, making forest governance stronger, greener change, making business more responsible and pushing for government transparency). Client Earth work on laws throughout their lifetime, from the earliest stages to implementation. And when those laws are broken, Client Earth go to court to enforce them.
Georg's previous expertise is in investment, Private Equity and Management Consultancy. He acted as a non-executive Director of Pillarstone, a KKR backed investment vehicle to restructure non-performing bank loans. His career in Private Equity was as Partner with Advent International (2003-2016) and JP Morgan Partners (1993-2003). At Advent International he acted as general manager in the Frankfurt office. He then opened and was responsible for the Mumbai office before returning to London. At J.P. Morgan Partners he worked in New York, London and then Munich where he opened and headed up the office.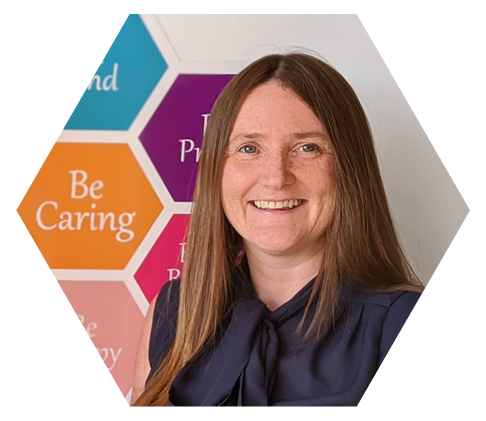 Sharon Lowrie
Role: CEO

Started: April, 2018
Sharon joined CASA in April 2018 as Chief Exec, and the immediate aim was to stabilise the organisation financially whilst considering our reputation – having a strategy for the organisation to fulfil our potential as an employee owned social enterprise which led us on the journey to Be Caring.
Sharon graduated from the University of Sheffield with a BA (Hons) in Accounting & Financial Management & Mathematics and Qualified as a Management Accountant while working for the University of Sheffield – receiving a commendation from the Chartered Institute of Management Accountants.
For 5 years, Sharon worked for Save the Children as one of 5 Global Finance Managers, supporting in excess of 100 country programme teams working tirelessly to improve the lives of children.
Sharon became a Director of Finance at the age of 29 at a National Charity – Sova, who supported ex-offenders through mentoring, training and employment opportunities. While at Sova, Sharon set up a social enterprise in recycling, providing long term employment opportunities for ex-offenders in an emerging market.
In 2015, Sharon became Locala's Director of Finance & Business Development, stabilising the organisations finances where she met Laura Mwamba and worked together to grow the organisation by £10m per annum (18%).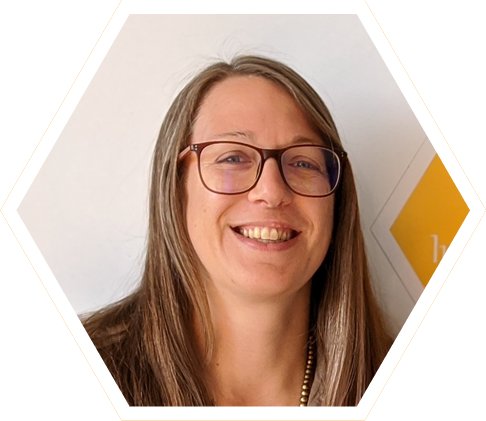 Laura Mwamba
Role: Director of Business Development and Innovation

Started: August 2019
Joining Be Caring in December 2018 as Head of Business Development, Laura was appointed as Director of Business Development and Innovation in August 2019, and now provides leadership and direction for communications and engagement for Be Caring.
Laura's experience, predominantly in business development, but with a background in youth work and substance misuse. Laura graduated in 2001 with a 1st class honours degree in Sports Development and Coaching at Sheffield Hallam University and achieved the highest grade in her school, receiving the Graham Solley Memorial Award.
Upon leaving university, Laura worked for 2 years with a local football-based community charity – Communities United Project before moving on to Lifeline Project Ltd for 10 years, a national drug and alcohol charity. Here, Laura moved into bid writing and honed her business acumen before working briefly for the HSCIC as a Business Analyst, and then on to Locala as a Business Development Manager for 2 years – learning about NHS community services and contracts. In 2017, Laura was the Corporate Enabler Award Winner in 2017 for her outstanding contribution to the organisation. She successfully retained two large contracts, and gained new business. She also grew an existing part of the business, becoming the 2nd largest provider in Kirklees, by 75% – generating an income of £8.75m. Laura left Locala in March 2018 and went to South Yorkshire Housing Association, developing her leadership skills.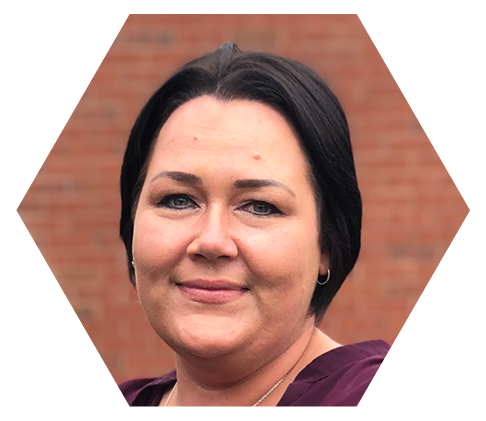 Bronwyn Burgess
Role: Voice Chair

Started: August 2015
Bronwyn has a proven track record of working with services that required improvement and successfully managed several CQC regulated services with Good ratings. Bronwyn was nominated for her dedication and passion for care and was a Regional finalist for the Great British Care Awards.
Bronwyn was born and bred from South Africa and arrived in the United Kingdom in 2004 to pursue a career in care. Bronwyn has worked in health and social for 16 years and started her career in care as a home care assistant. Over the years she has had the personal drive to develop her skills and gained experience in a variety of job roles that has complimented her current role as Regional Quality Manager.
Bronwyn was appointed Voice Chair and a Be Caring Trustee and had the honour of accepting the EOA Culture Award for the organisation. As a Trustee, Bronwyn has a 360 overview of the business and works alongside the Voice Trustees and senior management team to drive employee ownership and to ensure that the governance is upheld and is fair for all colleagues.
"Over the last 18 months, the organisation has gone through a significant transformation and I am immensely proud to work for Be Caring, here's to a very bright future. People are and will always be our greatest asset. Your abilities and contributions are an important key to the success of our entire organisation. Take a moment to reflect upon your accomplishments and take pride in knowing that you are an important member of our team. I would like to thank each and every one of you for your hard work, dedication and for being at the heart of our organisation. I am proud to work with a team full of ambitious people who continue to deliver excellent results and confident that we will achieve Great Success Together."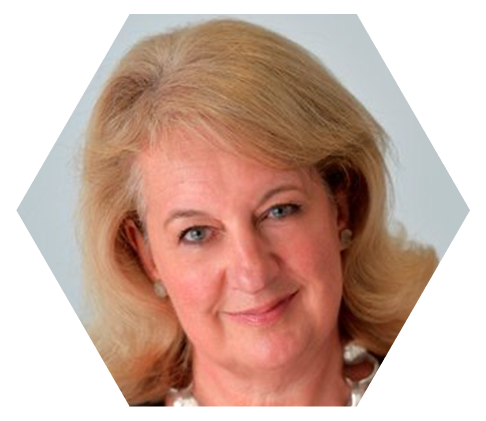 Ann Tyler
Role: Voice Independent Trustee

Started: November 2015
As a Trustee of the Baxi Partnership trust for 10 years, she helped many companies establish effective governance for their employee ownership structures. She has extensive experience over many years of acting as an independent trustee of employee trusts and has been the appointed Independent Trustee on Voice at Be Caring since November 2015.
Ann Tyler is a lawyer and consultant with over 35 years' experience of wide ranging legal and policy advice and consulting work in the field of employee ownership. As interim Executive Director, she led the Employee Ownership Association during its transition in 2003 from a small lobbying and policy company to a membership organisation. She believes passionately that employee ownership can deliver a better model of capitalism for all. She is currently Chair of Ownership at Work, a new independent think tank contributing to the policy debate on employee ownership as an economic and social enabler.