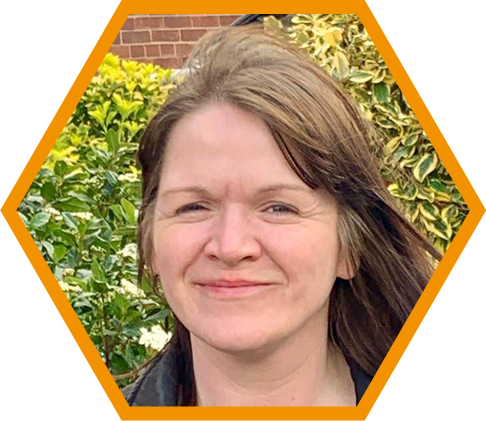 Sarah Keenan
Service Manager
LOCAL Leadership
"I moved into the Service Manager role at Be Caring Leeds around February 2020. It wasn't long after that the world certainly took a very unique turn and we were faced with quite a scary and daunting situation, delivering care within a global pandemic. Like everyone, I was concerned about my own safety as well as that of my family, my colleagues, their families, and our service users. I don't think I could have ever envisaged the amazing response from our army of Care Workers and colleagues who have worked so hard to protect themselves and those they have cared for. I am so proud of what they have all achieved and how we have all pulled together to ensure that those at greatest risk have been protected."
Overview
We've been delivering care in Leeds for 8 years. We have over 140 colleagues providing more than 3,600 weekly hours of care and support every week to over 290 people, and their families, in communities across Leeds including: Chapeltown. Chapel Allerton, Meanwood, Harewood, Moortown, Seacroft, Roundhay, Harehills, Belle Isle, Middleton. Beeston, Holbeck, Oulton, Rothwell, Gildersome, Morley, Outwood, Ardsley and Robin Hood.
Colleagues who deliver the care they aspire to
Hours of care and support delivered every week
Colleagues that would recommend us as a place to work
Achievements
Over the past 18 months, we have focused our efforts on restructuring the office team, getting the basics right and building the foundations for the future – demonstrating that by giving our colleagues the security of salaried pay (as opposed to hourly pay), we can transform the culture, and as a result deliver a new model of care. By the end of August, we were employing more than 60 colleagues (42%) on block contracts.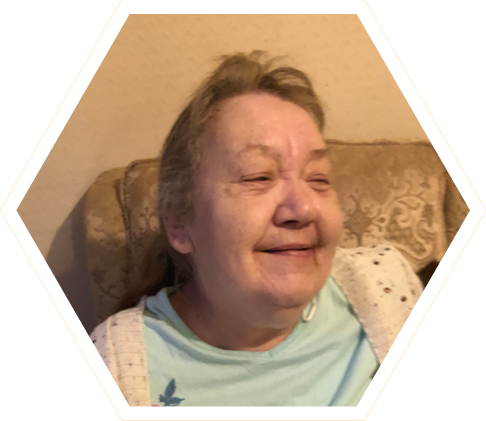 Sandra Foreman
Service User
"

Be Caring have been coming round for a long time. They're doing all they can for me now and are 

really good

. It's taken me a while to get this stage, but I feel like I have a good carer now, someone who knows their job and is kind.

"
I have a regular carer, Amy, who comes round to see me twice a day. She helps me have a shower and makes me breakfast (usually toast and jam with herbal tea). Then on a night-time, she prepares my tea. She's an absolute godsend! Carers also go shopping for me once a week and my neighbour pops in to make sure I'm alright.  
Be Caring have been coming round for a long time. They're doing all they can for me now and are really good. It's taken me a while to get this stage, but I feel like I have a good carer now, someone who knows their job and is kind. 
I have a few health conditions – diabetes, arthritis, and painful legs. At the moment my IBS is also playing up, but otherwise I'm fine. It affects me, but I take painkillers and put up with it. There's nothing anyone can do about it so I just get on with things. 
Because of my diabetes and the risks of me catching Covid, the doctors don't want me going out. I'm getting a bit bored and fed up now to be honest and I'm hoping we won't have to go into a second lockdown! 
Our Priorities
TRANSFORMING CARE IN LEEDS
As a service, we're well on our way to demonstrating how care can support people in their homes and their communities – that by being able to employ our colleagues on better terms and conditions, and pay them fairly, we will have a much happier, engaged and empowered workforce. We'll continue to work collaboratively with our commissioners, system and community partners, to design and offer alternative funding and payment mechanisms that free resources in the system, while continuing to deliver better care for more people – within financial constraints.
OUTSTANDING CARE
We will achieve CQC Outstanding in at least one Key Line of Enquiry (KLoE) at our next inspection
We've made great strides, embedding systems and processes to maintain our quality and compliance in key areas of recruitment, training, supervision and support, care planning, risk assessment and care quality. We will continue to refine our office structure and have 2 Community Coaches, who conduct Best Practice visits, audits and provide additional shadowing and mentoring for Care Workers. This is focused aroundon care delivery – in particular, promoting person-centred care so that they know people's preferences, champion choice, flexibility and control, and act promptly to respond to need. We're confident that we will achieve at least one Outstanding KLoE and can already demonstrate, with evidence, the ways in which we have the characteristics of an Outstanding service, for example, we:
Use our data, evidence and expertise to make improvements

Have colleagues who are exceptionally kind and compassionate, going above and beyond to exceed expectations

Support community participation in and out of peoples' home through the Community Teams pilot

Are well-led, with a strong, visible person-centred culture, delivering a service that is externally recognised and works collaboratively with others
COMMUNITY TEAMS
We will demonstrate the impact, affordability of the Community Teams model
Our partnerships with Leeds City Council and other health, social and voluntary sector organisations are laying the foundations for a new care model – to re-design care delivery and enhance the experience those people and families we support. We're empowering our colleagues and creating the space for them to be embedded in their local communities. Our Care Workers will support people, with their families, to co-design their overall care from the beginning, moving away from task and time to a truly outcomes focussed, person-centred approach. This will be underpinned by our 7 Ways to Being Well model. The Community Teams pilot, will radically change the way we work in Leeds by:
Being part of the system, integrating with statutory partners including our Social Work and Community Nursing Teams

Achieving culture change, investing in our colleagues, paying them on a salaried basis and upskilling them with more and better training and qualifications including the Level 5 Assistant Practitioner

Delivering care as part of a place-based, neighbourhood model aligned to Local Care Partnerships and working closely with the voluntary and community groups
SUSTAINED GROWTH
We will continue to attract and retain talent, helping us to consistently deliver more than 5,000 of care every week
To support our ambitions in Leeds, we know that we need to be able to sustain growth while ensuring we deliver Outstanding care. To truly transform care, we will invest in our workforce and strengthen the culture so that our colleagues know they are valued and are empowered to make safe and timely decisions. In Leeds, 92% of our colleagues think their work is valued and 76% of colleagues have received recognition for good work in the past week compared to 53% (February 2019).
To truly value our workforce, we aim shift all our colleagues onto block contracts by the end of March 2021 – meaning we will have a fully salaried workforce – giving our Care Workers the security of a stable and regular income. To achieve this, we need to deliver more care, for more people, within the current 'overhead' (our office team), which will enable us to move resources from the back-office to the front-line. In turn, this allows us to pay our Care Workers for time between care calls, so they can use time flexibly to support people in their homes and in their communities.
Our Colleagues: Meet Rachel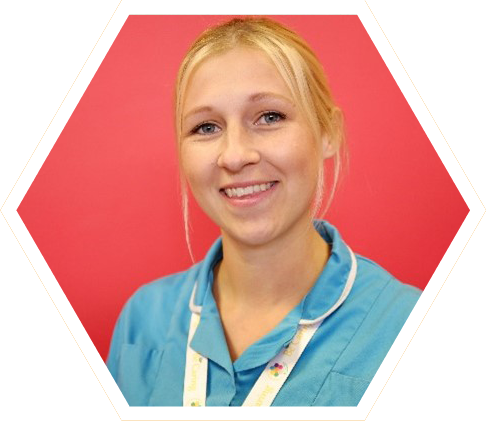 Rachel Gardner
Care Worker
Started: October 2018
"That's my biggest advice to any new carer – put yourself

in their shoe

s."