"Every one of our amazing colleagues owns part of Be Caring – an equal share. What that means, is you benefit from the financial rewards that come with that. You can bring feedback, you can design how our services are run, and we want you to feel part of the organisation. We want you to feel like you have a voice and that you are listened to"
Voice – bringing employee-ownership to life
Being part of Be Caring isn't like working at a regular care company. The reason being that our colleagues own the organisation, and it's also a social enterprise. This means that Be Caring invested in the communities where we operate and aim to make a genuine and lasting difference in the areas where we operate. Colleagues have a say in how the organisation is run, are taken seriously and encouraged to take positive steps toward working together and finding solutions.
"Voice" is our elected forum with representatives from across the organisation, from every role and location where we operate. It consists of members from each service location representing the priorities and wellbeing of colleagues and the people who we support. Voice holds our management to account and its Chair, Bronwyn Burgess, is an observer of The Board. Voice is the vehicle for representing and hearing the voice of our employee-owners, our colleagues. Ultimately, being employee-owned and having Voice, means that we:
Are creating a culture of equality and reciprocity:

understanding that while everyone has different roles – we are all co-owners and have shared objectives and purpose, to deliver high quality care – we all want to get it right and contribute to the success of the organisation

Create a safe space for colleagues to raise and discuss issues:

identifying and proposing potential solutions that result business change, which could include operational process changes

Design how services are run and care is delivered:

colleagues are empowered, and confident, to make safe decision about individual care services, to know what is best for the person they're supporting and request relevant changes to make improvements and support people to live fulfilled lives

Investing in our colleagues:

paying for extended induction and DBS, additional training with our training partners, developing a career pathway and utilising our Apprentice Levy to upskills and empower our colleagues

Recognise and reward our colleagues:

rather than rewarding shareholders, any surpluses are retained, re-invested, or used for gift vouchers on birthdays and for an annual bonus and to say thank you for their hard work and dedication. 
Some examples of how our colleagues have co-designed solution, have been recognised and rewarded, and have been involved in key decisions, include:
Re-branding our company, the mission, vision and values, through workshops 

Holiday accrual and mileage, which led to consultation to ensure fairness across the business and increased mileage for Carers immediately – we now pay 40p per mile for all mileage

Above and Bee-yond, colleague of the month nominations and awards, including gift vouchers

Investment in the EAP, provided by Health Assured, recognising the importance of colleague wellbeing 

Rewarding colleagues with gift vouchers 
Our priorities over the next 12-18 months is to:
Bring Employee-Ownership to life through local Voice champions

who will support fellow colleagues, the people we support and the communities we serve through Voice Champions, who will support the work of the nominated Voice Reps

Develop local and strategic partnerships that will enable us to strive for better terms and conditions

by campaigning at a local and national level with the GMB, which will see the publication of an Ethical Home Care Commissioning Charter
Supporting Our Colleagues
As an employee-owned social enterprise, we want to ensure our colleagues are safe, protected and that we invest in training learning and development so everyone can Be the Best they Can Be. We are a "people first" organisation. Every penny we generate goes back into improving the business for everyone who's connected with it.
Our Colleagues: Meet John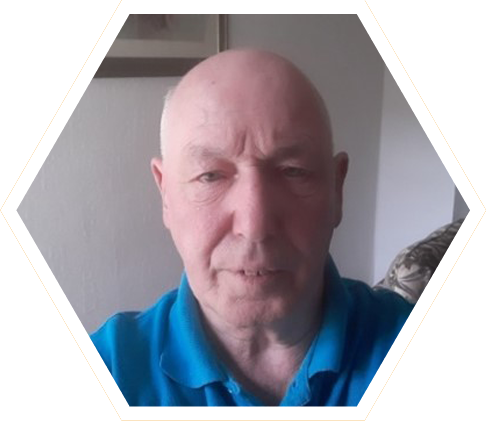 John Halliday
Support Worker
"There are some people in care who think it's an easy job
and it's not." – recently retired, John looks back over a long and varied career in the care sector
Our Colleagues: Meet Rebecca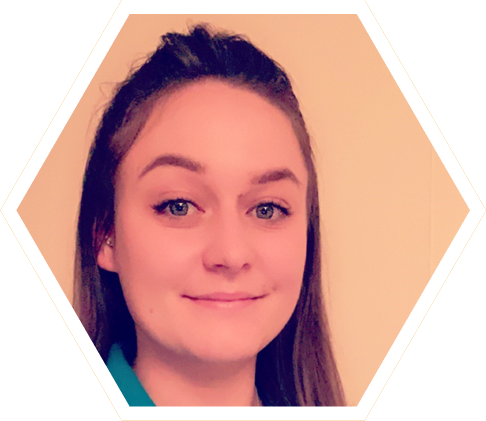 Rebecca Turner
Support Worker (Tyneside)
Started April 2020
"I'd love to start university one day and go into social work. I think I'm perfect for that sort of job and I'll have also had the experience of working in care. I often speak with social workers on the phone and so have an idea of what their job might be like."
Our Colleagues: Meet Kamran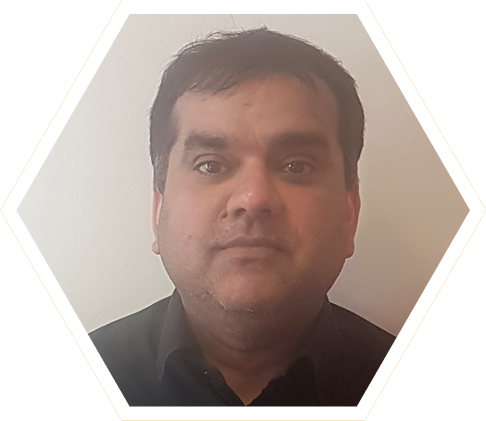 Kamran Azim
Care Worker (Leeds)
Started April 2020
"I'm not doing this for the money. I came into this field to help people."